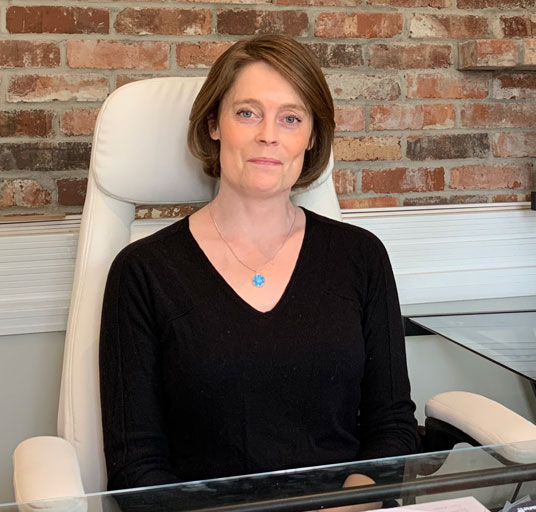 Position: Owner/Administrative & Accounts Manager
With over 20 years experience in the field, Katherine is one of the most efficient administrators you will ever meet. The most important aspect for the success of any business is its ability to be organized and efficient in the office. Here at Winsor Custom Building we are so grateful for what Katherine brings to the table. She handles all payroll, HR, invoicing, and bookkeeping. Katherine surely is the back bone to the efficiency of our day to day operations.

Position: Owner/Project Manager/Red Seal Licensed Carpenter
Leonard started his journey in carpentry over 20 years ago learning from some of the best builders in the Kingston area.  A large part of his experience is in finish carpentry where he learned a great deal from his time working with master carpenter, Ron Garofalo of Garofalo Brothers Construction.  From there he went on to pursue experience in the art of remodelling where he worked with Mark Peabody, Custom Builder. Leonard takes great pride in being able to offer his clients a very wide range of skill sets from custom home builds, to additions, renovations, custom furniture, built in cabinetry, outdoor features like decks, pergolas and so much more.
Leonard's passion is having a staff of people who are passionate about their craft and strive everyday to do their best.  He's not interested in people just having a job but rather a career.  Every team member brings their own talents and skillset to our projects which allows us to build every project to a very high standard.  When you hire Winsor Custom Building for your project you get people in your home that care for it and respect it as they would their own.  People who love their craft and want to deliver the best possible product they can for every client no matter how big or small the project.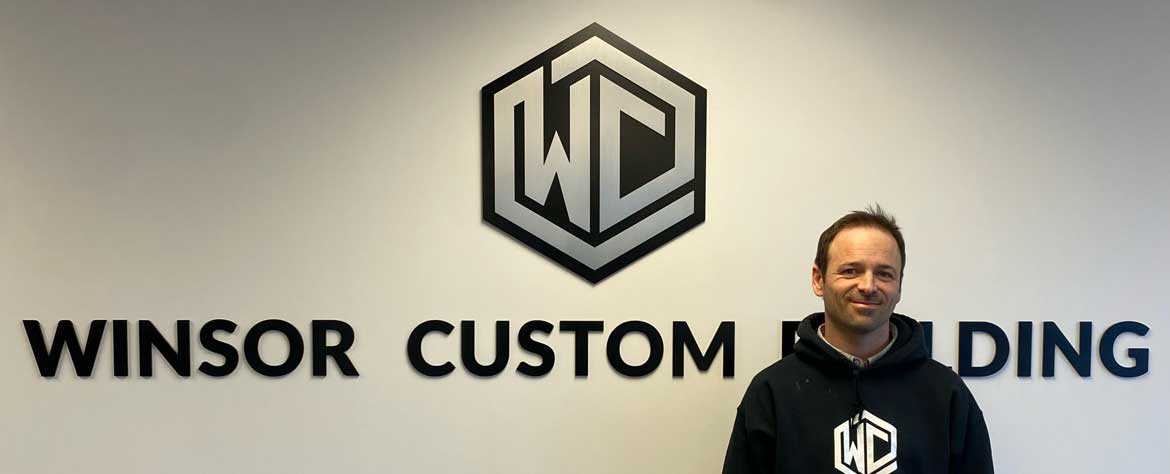 Position: Site Supervisor/Project Manager
A lover of the outdoors and a passionate builder Jared spent the last 15 years living and working in Whistler, BC. While there, Jared had the opportunity to build and manage some of the nicest, most elite level homes possible – indoor waterfalls, music chambers, electrochromic glass, cantilevered pools, helicopter pads, and full home automation, just to mention a couple incredible features from some of his projects.
Now back in Ontario, Jared is poised to deliver the same masterful level of diligence and attention to detail while managing your build. And, with a genuine desire to listen to what his clients want, you can feel confident you will be able to create the space you always dreamed about and that no detail will go unnoticed.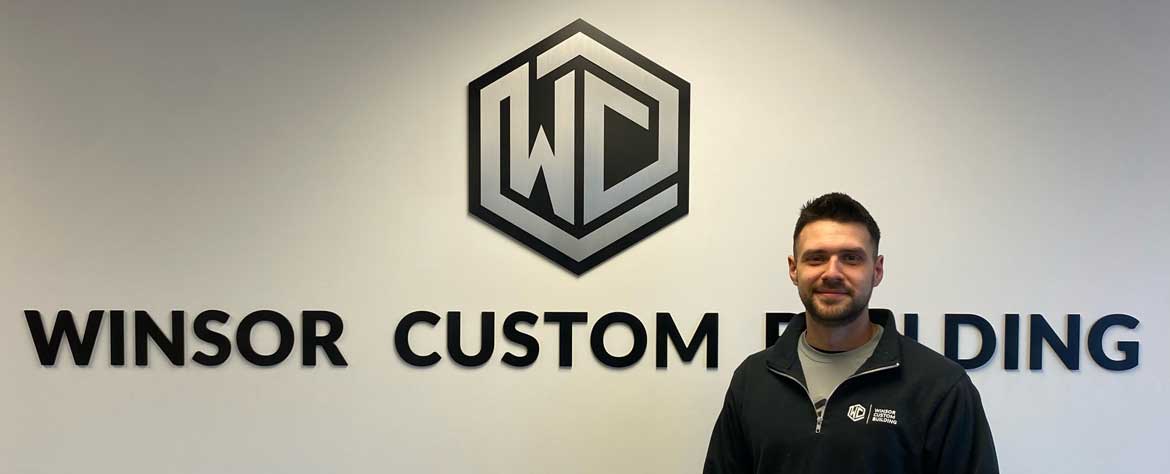 Position: Red Seal Licensed Carpenter/Supervisor
Michael is a licensed journeyman carpenter who has honed his craft over the past 10 years. He first became interested in the carpentry field early on in high school and quickly fell in love with the trade. He built his first house at 17 years old for the Building and Construction Internship Program at QECVI and immediately joined the carpentry apprenticeship program at St. Lawrence College afterwards. Michael brings a strong and talented skill set to our interior and exterior finish work and timber frame details. He has experience in almost everything from foundation to finish and settles for nothing less than perfection. He brings his very best every day and enjoys working closely with our clients to bring their dreams to life.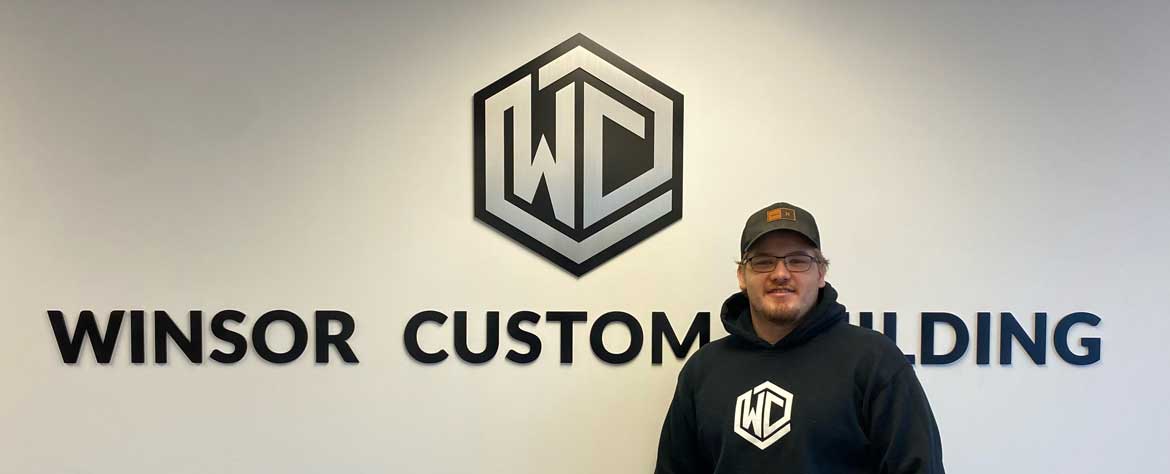 Position: Carpenter Apprentice
Brandon's carpentry journey began with a love of woodworking from a young age, seeing his grandfather build various projects. Brandon started his carpentry career four years ago with a main focus on finish carpentry. He has considerable experience in furniture making, tile installation, and full interior renovations. Brandon takes pride in the fine details and has a great passion to work with clients in creating a reality from their dreams. Brandon's main goal in his career is to never stop learning, to become skilled and knowledgeable in all aspects in his journey as a carpenter, and to share this knowledge with others in the same path along the way.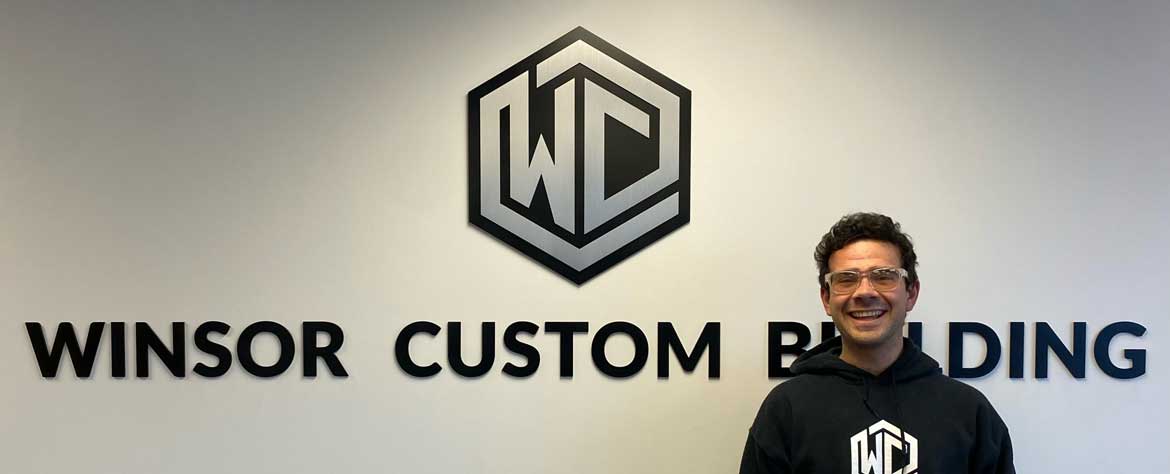 Position: Carpenter Apprentice
Giuliano began his career in carpentry with the Blue Mountain Builders in Collingwood where he learned the basics of framing and renovation. This company showed him the value of constructing homes in a timely manner with precision and teamwork along with excellent craftsmanship. Giuliano then moved to Whistler, British Columbia and worked with EVR fine homes, a custom home company that settles for nothing less than architectural excellence. Giuliano and his girlfriend decided to move back home to Ontario and settle here in Kingston. Giuliano looks forward to continuing working alongside expert teachers seeking nothing but perfection in carpentry.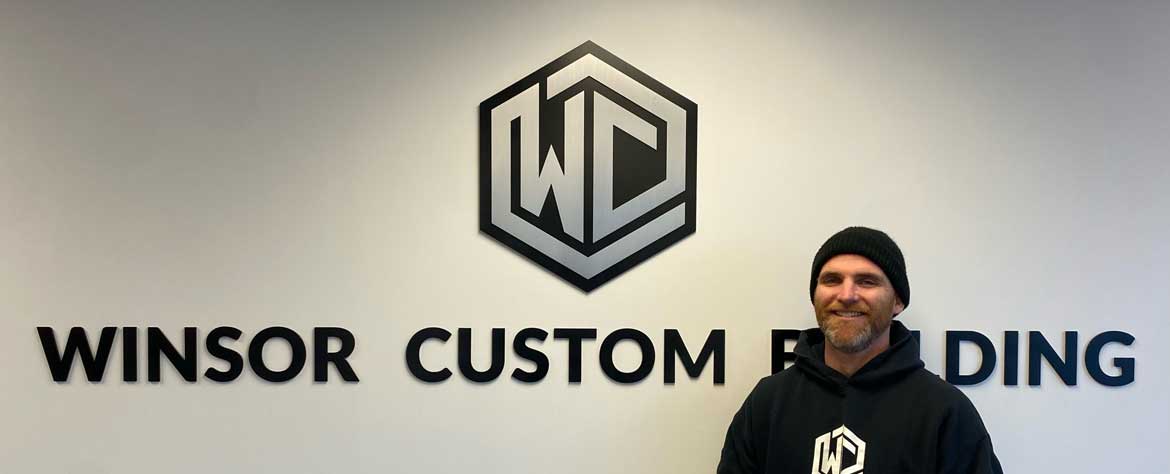 Position: Carpenter Apprentice
After working in healthcare for 10 years, Matt made the switch to carpentry in 2017 – something he's always had a keen interest in. He thoroughly enjoys building and producing quality craftmanship – ensuring every detail is to the client's standards.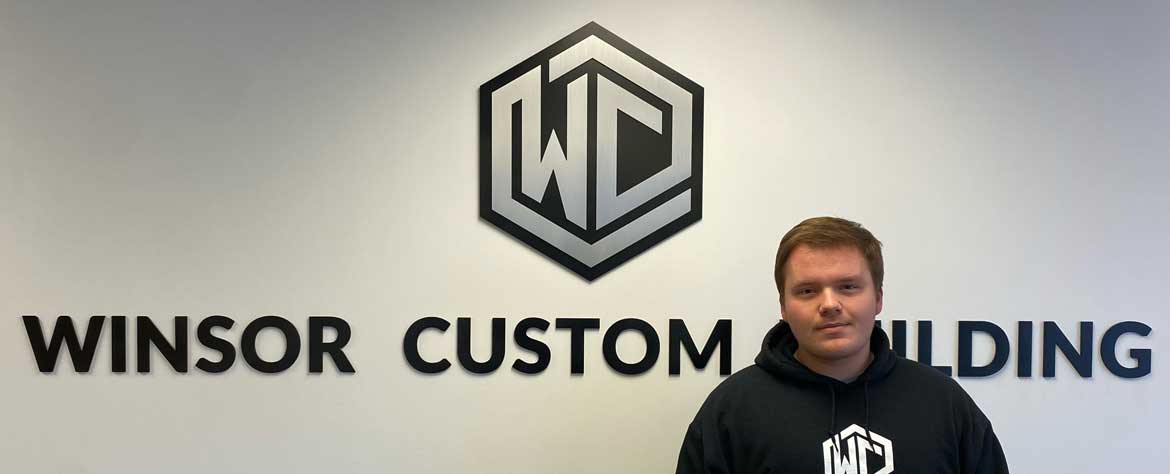 Position: Carpenter Apprentice
Brandon has been working for Winsor Custom Building since June of 2021 and is currently enrolled in the Introduction to Carpentry program at St. Lawrence College. He was drawn to the job because he wanted to learn more about skilled trades and he enjoys working outside. Outside of work his hobbies are sports such as football and rugby, which he played at LaSalle Secondary School. He also enjoys spending time with friends and family.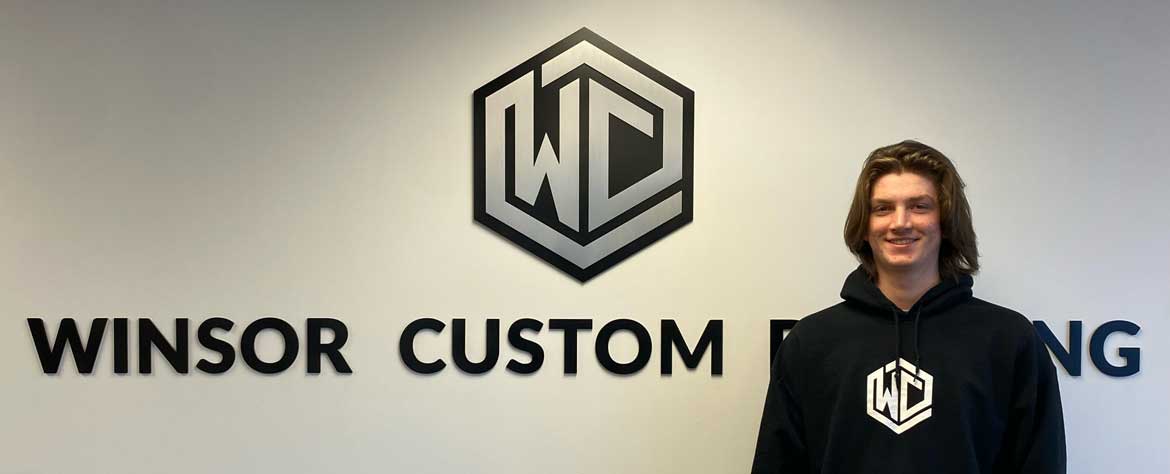 Position: Carpenter Apprentice
Jordan began his career in carpentry with an introductory carpentry program at St. Lawrence college, which piqued his interest at first and he ultimately fell in love with the trade. He has always had a great passion for building things and working with his hands, starting from playing with lego as a kid to now building custom homes and renovations. Over the past year and a half he has had the privilege of learning from some amazing carpenters and applies that knowledge at work every day. Jordan brings a positive attitude and an open mind to the job site as he looks to continue learning and developing his skills from the talented carpenters around him. He is very excited to be working as an apprentice with Winsor Custom Building as he begins his journey to becoming a Red Seal licensed carpenter.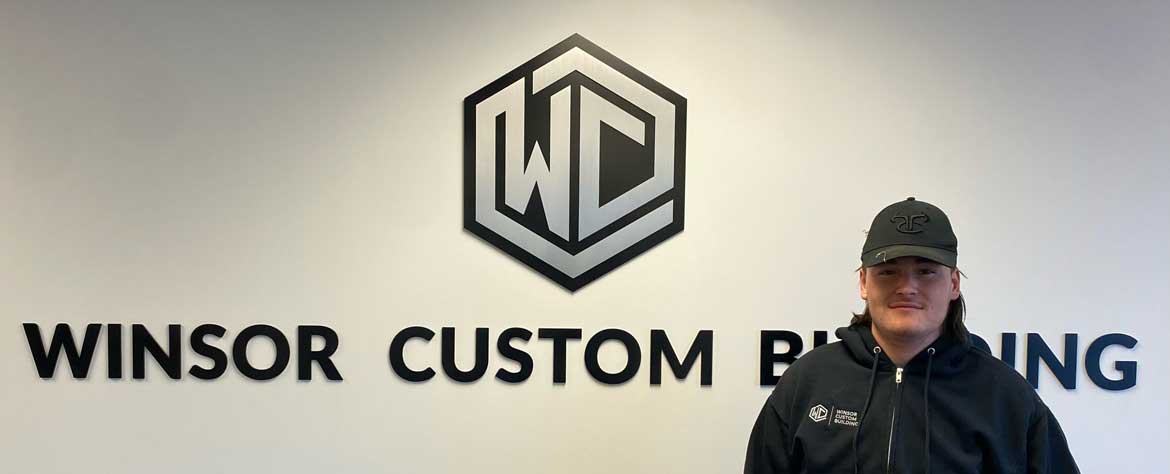 Position: Carpenter Apprentice
Quinten was born and raised in Kingston, and a recent graduate of Sydenham High school. He built a house with the Building and Construction Internship Program and has learned many valuable skills throughout the years of working with different carpentry companies.. Some of his hobbies are fishing, four wheeling and football. He hopes to learn and succeed at new things while working with Winsor Custom Building.
Contact us now with any questions you have about your next project!