We
build

to impress and

build

to last.
Winsor Custom Building's work is focused on:
The company was founded over 10 years ago by Leonard Winsor. Leonard spent many years working with established companies and is a Red Seal licensed carpenter and owner of Winsor Custom Building Inc. WCB's work is focused on custom homes, home renovations and additions but also offers exciting projects like outdoor wood features (decks, pergolas and gazebos) and unique custom furniture and design
builds.
Winsor Custom Building's main passion is the client/contractor relationship. There is nothing better than experiencing the journey with the clients and the joy that follows after a renovation has either completely transformed their space or just redefined their needs.
Client/contractor relationships are rewarding and what we enjoy most.
Winsor Custom Building's main passion is the client/contractor relationship. There is nothing better than experiencing the journey with the clients and the joy that follows after a renovation has either completely transformed their space or just redefined their needs.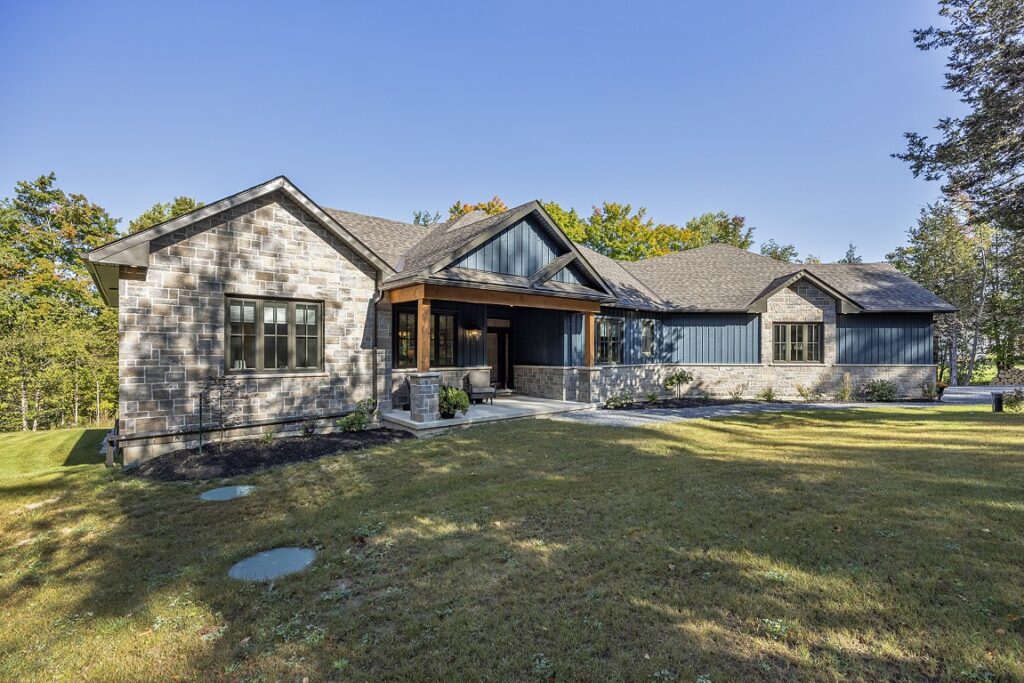 Margaret Thompson
February 17, 2021
Leonard and his team built my dream sunroom in 2020. Having been through several other major renovations I can confidently say that this one was relatively smooth. The team worked very well together, listened to my input, provided knowledgable advice and took pride in their work. Leonard responded to my questions and concerns in a timely fashion. All of his team were polite, most helpful and detail oriented. The end product is just what I had hoped for.
Jeff Balderson
February 1, 2021
We've been very pleased with the work done by Leonard and the Winsor Custom Building team. Before we moved to Kingston in 2019, we bought a quirky downtown house, part of which is over 150 years old, and planned some renovations. We were still living 2,000 km away during the renovation process, and had about six weeks between our closing date and when we arrived in Kingston to accomplish the work. Leonard managed the entire project, which included a wide variety of tasks: taking down a wall between two bedrooms, adding a 12-foot sliding door to the back of the house, painting the kitchen cabinets and entire house, installing new floors in two rooms, installing a reverse osmosis system, adding a vent pipe to the kitchen stove, drywall repair, installing new radiators in several rooms, removing an existing fence in the back yard, and building a new fence and gate. Essentially all of this work was completed before we arrived, except for the sliding door, which hadn't yet arrived from the factory (our fault in not ordering earlier). We were very pleased with his advice about the projects themselves, his communication during the process, by the meticulous quality of his work, and by the high quality tradespeople whom he subcontracted for painting, plumbing, heating, insulating and electrical work. The work that they have done has stood up well (and we've had some of these tradespeople back for other jobs). We have since had Leonard and his team back for two further projects: taking down a bedroom wall and ceiling to install better insulation, which he managed to complete during a 9-day interval while we were away, and building a great shed and play structure in our back yard. We would certainly contact him if we had further projects in mind. I would highly recommend Leonard and his team for any building or renovating project.
Ken Wolf
February 1, 2021
Thank-you Leonard and Team for the installation of our new patio door, and custom dog ramp for our senior Lab. Your attention to detail and professionalism is greatly appreciated!
Chris Matthey
February 1, 2021
Leonard and his team renovated a rustic off grid cabin for my family and I. We could not be happier with how it turned out. We were especially pleased with the time and care they put into the project to make sure the cabin would be enjoyed for many years to come. It is very evident Leonard and his team take such pride in their work. Would not hesitate to recommend their team to anyone!
Susan Porteous
February 1, 2021
After purchasing a fireplace from Haven Home Climate Care, Haven's rep unreservedly recommended Winsor Custom Building for the pre and post installation work. Although Haven could not get the fireplace for the original installation date, Leonard Winsor was willing to rearrange his busy project schedule to suit the new date. Leonard worked closely with us to design the tile and wood surround to provide the modern look that we were seeking and communicated regularly with Haven to meet all required codes. Even during COVID restrictions, Leonard's crew were prompt, courteous and professional as they worked in our home, ensuring a safe and tidy work environment. We were so impressed with Winsor's work and employees that we asked Leonard to rebuild our deck this year. We now know why Haven so highly recommended Leonard and Winsor Custom Building.
Leonard and his team were a joy to work with throughout my renovations last year. As a young female, we often can get taken advantage of when it comes to construction jobs. Leonard was always upfront about the cost, quick to respond, and close to the budget. He is a bit on the pricier side, but it was 100% worth it. Not only did I feel respected and safe, but my property was also always clean and well kept at the end of each day. I am so thrilled with the renovations, and would definitely recommend him and his team.
Dan Farah
January 8, 2020
Windsor Custom Building has proven to exceed expectations when it comes to the cleanliness, organization and care of any job site they are on. Maintaining these values allows them to be more productive and creates a safer working environment. I've recommended them in the past and will continue to do so moving forward.
Tony Zuber
December 4, 2019
One visit to a Winsor Custom Building worksite is all you need to understand that Leonard and his crew are committed to building quality and respect for their customers. The worksite (and work trailer) are meticulously clean. I would not hesitate to recommend Winsor Custom Building.
Donald Armstrong
November 25, 2019
I have recommended Winsor Custom Building to many of my own clients and they have all been very impressed by his professionalism, hard work and cleanliness of his job sites! I have seen his work in person and would never hesitate to recommend him to friend or family!